Most fans are well aware that Hungarian Pornstar Aletta Ocean has an active history as a companion for many years now. As some of you have already noticed, the required donation is a bit higher than the average European pornstar escort. As of 2018, securing Aletta Ocean escort service is only possible at a minimum of an overnight stay at £7,000. She no longer seems to be available for hourly meetings. Eventually the size of the donation may vary a little bit depending on the location and whether it's an incall or outcall appointment. Please note that she does charge travel fees for taxis or airfare for instance.
View Aletta Ocean Live On Cam For Free!
But if you ask us, booking Aletta Ocean is well-worth the donation. Let's not forget that this babe has been on top of the adult industry since her debut. With that being said, her rates seem totally within the norm given her popularity and current status. With more than 320 adult films to her name for the likes of Brazzers, Naughty America, Elegant Angel, Hustler, Bangbros and many other notable adult studios, she is one of most recognized faces in today's adult industry. She has simply done it all – you name it – anal, DP, interracial, gangbangs etc.
Having Aletta Ocean escort you around town would be an opportunity you definitely should be going after. She tours all year around and is available in many places, but primarily Budapest (Hungary) where she's based, as well as London, Paris, Dubai, Australia, Singapore, and Hongkong. Oddly enough, the US unfortunately is not within her list of travel destinations in 2018. So you will have to go to Europe or another place if you want to meet and date her, but if you have a thing for elite European pornstars, then she's definitely your perfect pick!
You can book your Aletta Ocean escort date through her own official companionship website called meetalettaocean.com. We urge you to be careful with any other platforms advertising her services as it remains a fact that this business is rife with scams which you surely want to avoid. So simply use that site, once there, you can fill in the reservation form or send a polite message to inquire about her availability via meetalettaocean[at]yahoo.com in order to make a dream come true and meet Aletta Ocean in person.
Aletta is a fine companion with a wealth of experience and appreciates men with class who pamper her with gifts. Designer clothing of high-end fashion brands (e.g. Chanel, Cartier, Hermes) and fragrances (e.g. Armani Prive, Clive Christian, Killian) are preferred. We guess you could say that she enjoys the finer things in life. With her beauty and looks she's definitely a companion that will make you look good whether it's a dinner date, social event or a sports game you want to visit.
Aletta Ocean Webcam Show
We can imagine the rate of Aletta Ocean as a companion being too high for the average Joe. But those familiar with high profile pornstars from Eastern Europe should know by now that their modus operandi leans more towards escorting and not so much towards providing cam shows. But it seems Aletta Ocean webcam shows are available to great satisfaction of her fans. You can request a live show, simply visit her at Pornstars4Webcam.com and sign up for a free account, and then search for "AlettaOceanXXX", and voilà, get the party started!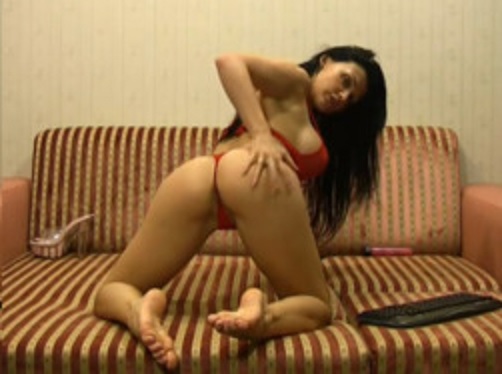 The few shows she has done so far enables you to talk to her privately and watch Aletta Ocean live on cam while she fulfils all your requests in an utmost professional manner all live in action. So surf over to Pornstars4Webcam.com, it's the place where most adult film stars chill these days. Besides Aletta you'll find many pornstars that are just as famous and if not plenty of other Hungarian cam models that sport the same beautiful look. Signing up is completely free, have a look and you surely won't be left disappointed.