With our social and cultural trends shifting, for some it's no longer considered taboo to opt for a bold career such as porn. New pornstars enter the adult industry like every day, one more gorgeous than the other. While some of the hottest newest pornstars manage to make a career out of shooting pornographic flicks, the truth is the majority doesn't last longer than six months in this competitive business.
Which upcoming pornstars have impressed us the most the past 2 years? The answer to this question you're about to find out! We here at Pornstars4Escort do not only monitor which of your favorite pornstars escort or not. Generally you can assume that we keep a close eye on any adult talent currently active or retired, and we love to share our views including in this top-10 best new pornstars selection.
Adult actresses come and go, but the ten ladies below came in with a splash. Each new pornstar discussed in this editorial piece has either made her pornstar debut in 2015 or 2016. And just for the record, females only! We looked at the body of work of each new porn actress and of course also at their quickly growing followings on social media and such to determine our carefully selected picks.
We're sure you've never seen some of these fresh new faces before. Let's face it, many upcoming pornstars are not getting noticed at all. So to break through can be considered quite an achievement. It means their good at what they do and understand how to market themselves better than their competitors. Now without further ado, let's introduce the hottest new pornstars, shall we? And yes, some of them do appear to be providers!
Top-10 Hottest New Pornstars 2015/2016
#10 Priya Price

Her name might lead you to believe that she's an Indian but in fact, she is an American and new porn actress of mixed decent. Blue eyed babe Priya Price has firm breasts, measuring a stunning 36DD and her figure is quite petite, which make her quite the eye candy. Price is also a cam model and can be booked on Skype for private shows. Although she's not the newest pornstar around and hasn't yet released much content, her scenes that have surfaced are pure perfection, famous categories include facial, bukkake, anal and interracial scenes. She is quite active on Twitter and keeps her fans up to date with her daily routine.
#9 Aubrey Gold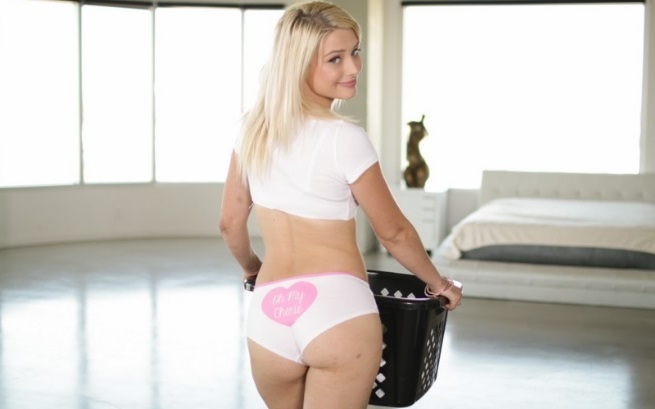 Fresh into the industry and on number 9 in our list of the top 10 new porn actresses is the blonde babe Aubrey Gold. She stands at 5'3 and is pretty much flat chested, but what she lacks in bust she makes up in booty, as she has a perfect cute little butt. Gold entered the industry in 2015 but has managed to produce quality content in this short span of time. Some of her popular scenes include In the VIP, School girls like it hard, Brutal Castings etc. She has worked for Lance Hart, Team Skeet and Casting Couch X.
#8 Zoe Wood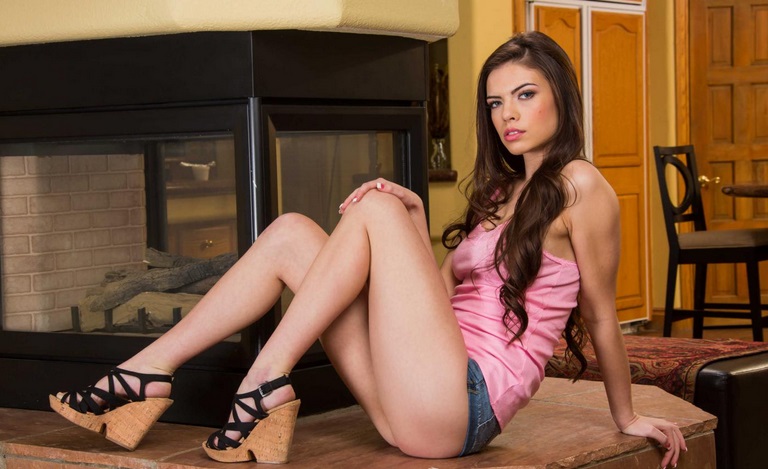 With a cute angelic face, brown hair and pink lips that you definitely want to kiss, Zoe Wood is a highly desirable vixen and among the hottest new pornstars. Some of her popular categories in porn include POV, brunette, amateur, deepthroat and facial, which gives us a pretty good idea of her onscreen expertise. Naughty America and Casting Couch X often feature her in their scenes. She has received great critical acclaim for I Came Inside My Sister 2 and Night at The Erotic Museum. After seeing her works you too will agree that she is the best among the upcoming pornstars.
#7 Veronica Vain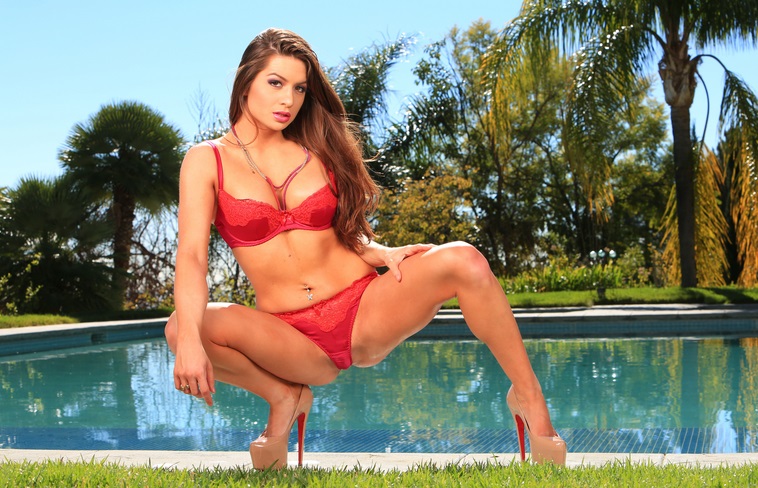 From a Wall Street intern to the world of porn, and for some the hottest new pornstar around. Truly the journey of Veronica Vain is capturing great attention these days on social media. She used to be the perfect little girl, good grades, a bright career and a loving family. But she knew deep down that she had the potential for so much more and she found her strengths in bedroom affairs, taking inspiration from the quote "If you're good at something, don't do it for free". Urban Lesbians and Fantasy HD are two websites were she is frequently spotted.
#6 Gina Valentina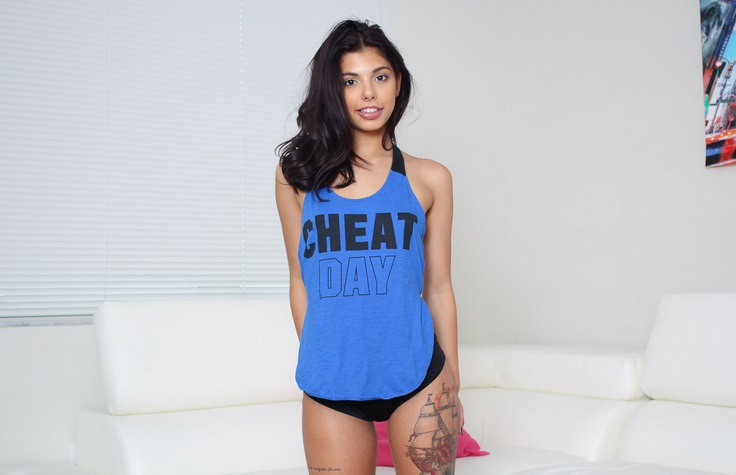 Let's not restrict ourselves to the American hottest new pornstars now shall we, Gina Valentina is an upcoming pornstar hailing from Brazil. She entered the adult industry after reading an advertisement in the newspaper. Her breasts are all natural and she is quite petite, 5'2. Valentina flaunts dark hair and a slender figure covered in tattoos in various places. Some of her onscreen expertise include fellatio, facial, anal and fisting scenes. Her Twitter account is also quite active, where she loves to post live updates from set and keeps fans up to date with her daily life.
#5 Elsa Jean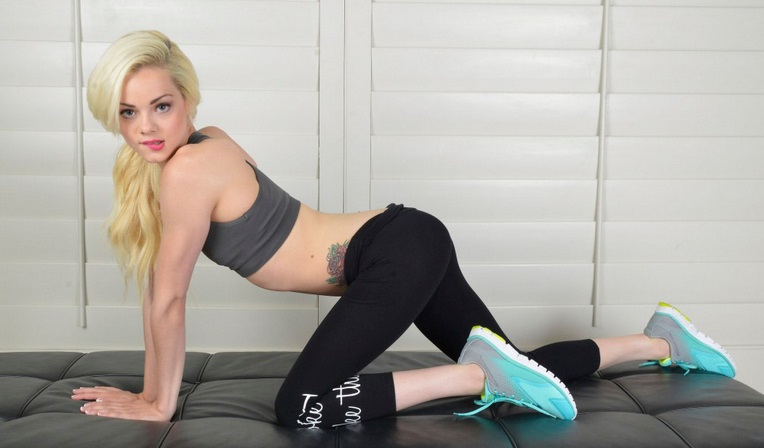 Super cute, blonde and a shorty (5'3), Elsa Jean is taking up the adult industry by storm. Most of her scenes include role play, where she is often scene taking on roles like a school girl and naughty nurse etc. Jean has come a long way from alternating shifts between a grocery store and at Starbucks, ranking now as one of the hottest new pornstars. She was only 18 when she decided to kick off her porn career and started doing hardcore scenes, before that she had some experience as a stripper.
#4 Naomi Woods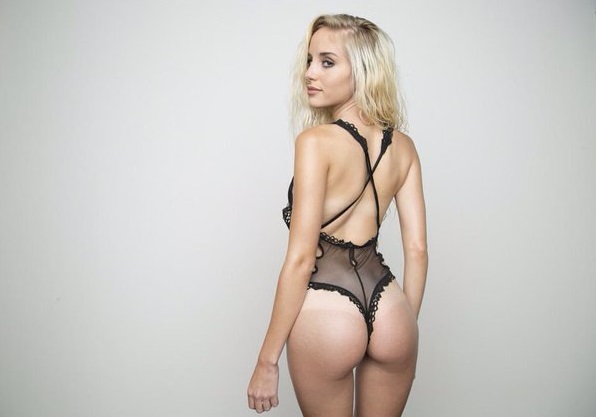 Next up on our list of the best new pornstars is the stunning blonde beauty Naomi Woods. This babe has got the eyes and the body that would make any man drool madly with lust. She joined the industry in 2015, but even in that short time frame Woods managed to capture an audience that desires for more and more of her content. The best thing about her is the natural beauty that she flaunts, unlike most adult stars these days, her breasts are enhancement free. This hottest new pornstar has been featured on some of the best adult studios during her career.
#3 Kissa Sins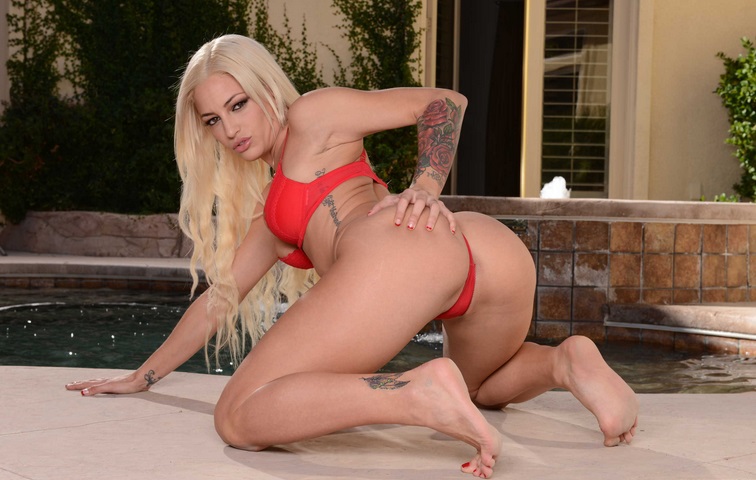 Okay, so you're wondering where you've heard that second name before. Sounds oddly familiar doesn't it? Well that's because it's the second name of a popular hunk Johnny Sins, who also happens to be the husband of this new porn actress Kissa Sins. This babe is not your innocent little teenage girl, but is instead quite the vixen. She has blonde hair and dark eyes, with long lashes to top it all off. Some of her favourite porn categories would be facial, threesome, water sports and wherever her husband is involved!
#2 Anna Bell Peaks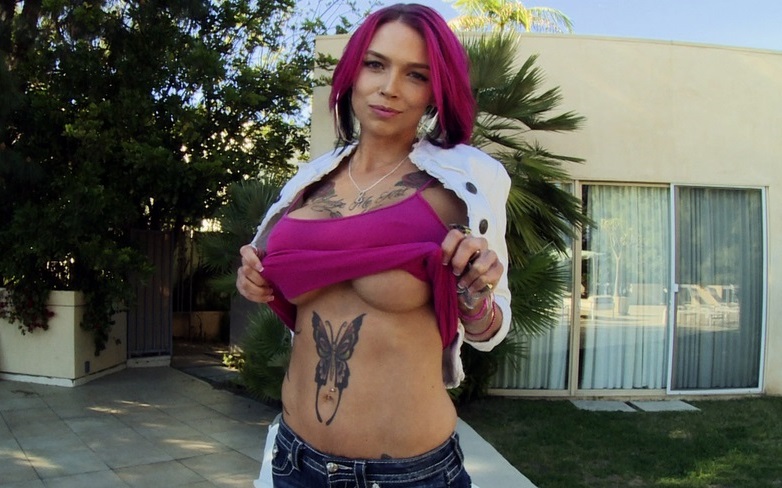 A busty tattooed vixen who is among the newest pornstars in the industry, words that pretty much sum up what this babe is all about. She has a Master's degree but thinks porn is the right career path for her. We agree! Her name (Peaks) speaks for itself, as she has some of the best breasts in the industry, which are obviously enhanced. Her pink dyed hair and body covered in over 25 tattoos make her quite unique. She enjoys rough sex and nipple play, which is also often seen in her productions.
#1 Marley Brinx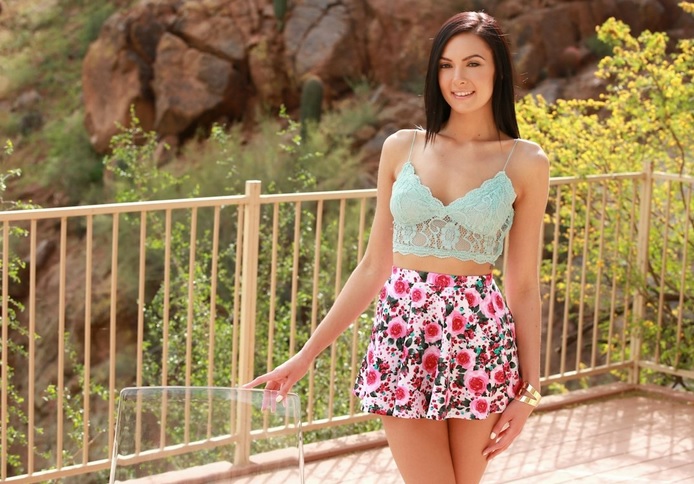 Among all the newest pornstars, we believe the best new pornstar is Marley Brinx! Let's see why! Well for starters, she is fresh into the industry and has already won an AVN award! Joining the industry in 2015, Marley managed to produce over 100 scenes in a year, which clearly depicts the love she has for her career. Basically Canadian, she is working almost exclusively with American Studios like Naughty America, Passion HD and FTV Girls. Her dark hair and innocent face might mislead you but she is in fact a very naughty and seductive babe, as quite evident from her on-screen affairs.
And there you have it, the 10 hottest up and coming pornstars! As mentioned in our intro it's not always easy to keep track of the newest pornstars. Some may even go unnoticed and don't even get a mention on the Internet Adult Film Database or Freeones if they haven't starred for a top adult studio.
You have to keep in mind that up and coming pornstars aren't always necessarily trying to make a career out of it. Money talks! Some just grab the big bucks they desperately need and walk away, while others start to like the hang of it and choose to stay longer in the adult scene. Make sure to browse through our other compilations as well:
- The Hottest Blonde Pornstars
- The Hottest British Pornstars
- The Hottest Indian Pornstars
- The Hottest French Pornstars
- The Hottest Czech Pornstars
Share on social media: