The adult industry contains many sub-genres but there isn't one as popular as porn parody movies. Especially in recent history the demand for such films has sky-rocketed. Perhaps it's because they generate interest from mainstream media as well, with plenty of coverage by news outlets such as TMZ, Huffington Post and Media Take Out whenever an XXX parody version of a film gets released. Porn parodies are often based on mainstream television shows, sitcoms, popular Hollywood blockbusters, cartoons and superhero themed films.
We guess, one way or another, most of us have been fantasizing during our childhood about what these characters would look like without clothes even if it concerns a cartoon as strange that may sound. But very often parody porn movies also get their inspiration from public (e.g. Kim Kardashian) and political figures (e.g. Sarah Palin, Obama) whom often are subject to getting portrayed in such films. Not only do these porn parody movies sell extremely well, they also have been included as a separate category in Awards Ceremonies for the XRCO and AVN to just name a few.
From cartoons like The Simpsons, Peter Pan and Scooby Doo to television shows such as The Walking Dead, they all were subject of famous parody porn movies. Where in the past these films often used to change the title names of their source of inspiration, these days the trend seems to be focused on either adding the words "Not" (e.g. "Not The Cosbys") before the title or "A XXX Parody" (e.g. Big Bang Theory: A XXX Parody) after. We here at Pornstars4Escort expect this genre of pornographic films only to become more popular in the future.
Although the acting in XXX parodies leaves something to be desired, some of these films are definitely worth considering to watch. It's not every day that you can see zombies making out with each other or Marge and Homer Simpson doing the unthinkable. That's why in this top list we decided to make a compilation of the 10 best porn parodies worth giving a shot on a lazy Sunday afternoon. We promise that you'll actually be surprised by these remakes and each one of them guarantees a good laugh!
View the 10 Best Parody Porn Movies:
#10 Keeping Up With Kiara Mia (2015)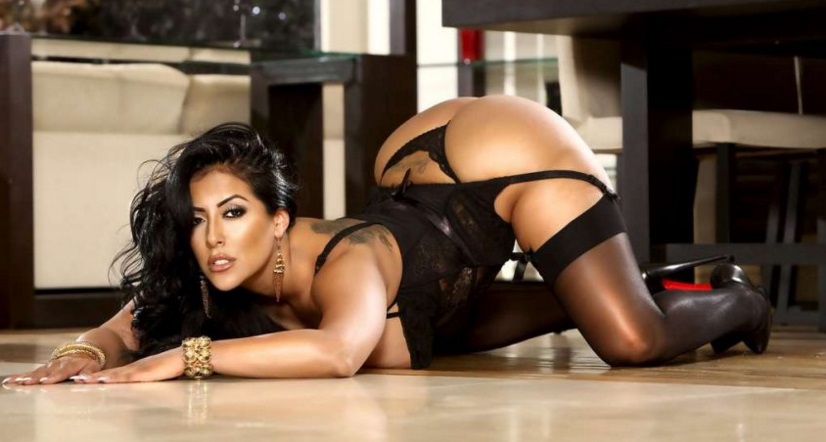 Throughout the years many adult film stars have attempted a Kim Kardashian porn parody. From Kendra Lust, Nikki Benz and Lela Star to Kiara Mia, they all have scenes that could rival the real Kim Kardashian. Although Lela Star might be most comparable to Kim by just looking at her face, for us Keeping up With Kiara Mia is the best pick if we had to select just one Kim Kardashian porn parody. The flick was Kiara Mia's directorial debut and also features the likes of Yurizan Beltran (Courtney), Allison Moore (Chloe) and Veronica Avluv (Kris) and John Johnson (Ray J) playing her family members and ex-bf.
#9 Peter Pan XXX: An Axel Braun Parody (2015)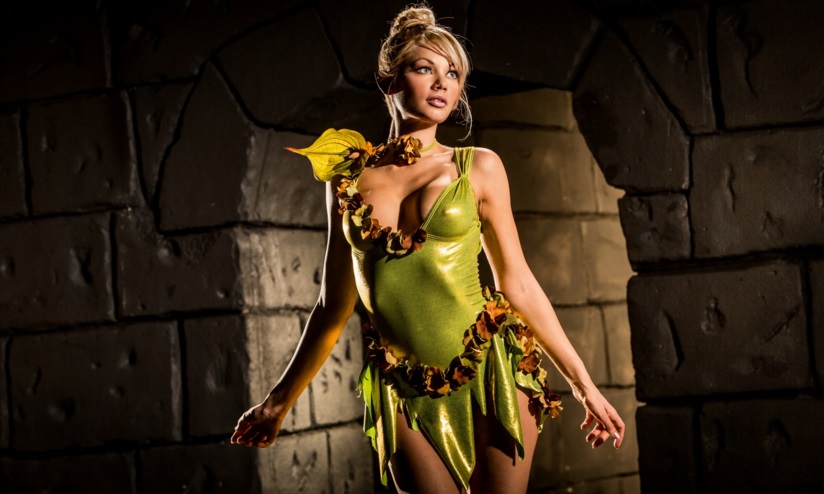 Wicked Pictures got it spot on when they casted Mia Malkova (Mermaid), Ryan Ryder (Peter Pan), Riley Steele (Tinkerbell), and Cosima Dunkin (Wendy Darling) for this Peter Pan XXX Parody movie. It was evident that it would become a major success with so much talent in one flick. Who ever knew Tinkerbell could be that naughty? If you ask us, that's a good enough reason to give this one a try! You can definitely tell that the producers went the extra mile with this one. All characters look quite similar to those we've grown to admire during our childhood years.
#8 The Walking Dead: A Hardcore Parody (2013)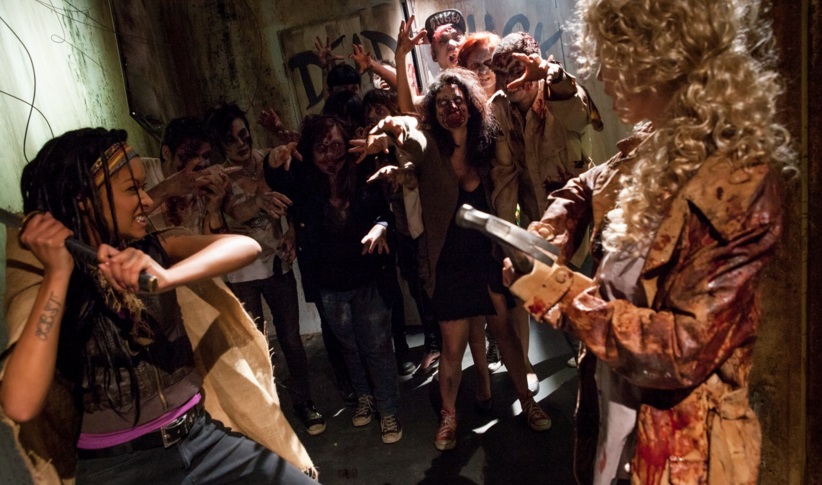 With the success of the critically acclaimed AMC series it certainly didn't come as a surprise to us that porn production companies would jump on the bandwagon and release The Walking Dead porn parody. Although it's not exactly the best porn parody movie, it certainly gives the viewer the possibility to see what having sex with zombies is like. A somewhat strange sight but on the other hand quite amazing at the same time. Starring a cast of Skin Diamond, Joanna Angel, Kleio Valentien and Tommy Pistol amongst others, this The Walking Dead XXX parody movie offers plenty of action despite the mediocre acting.
#7 Simpsons: The XXX Parody (2010)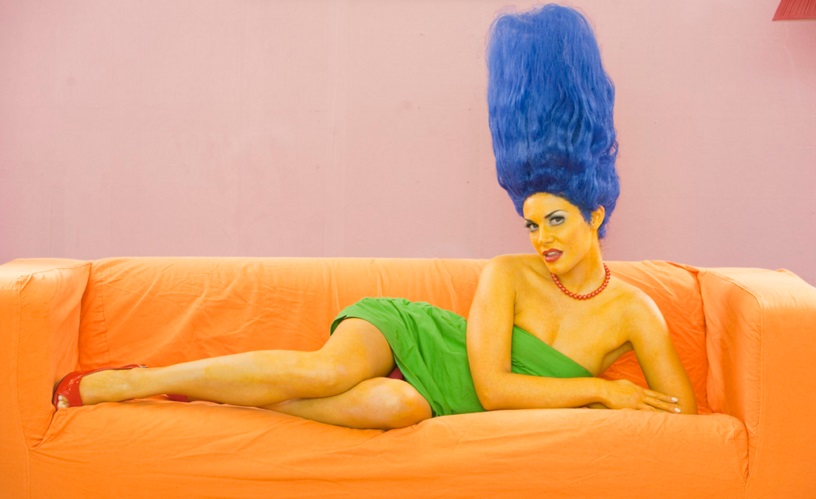 As one of the longest running animation TV-series, it was only a matter of time before a The Simpsons porn parody film would see the light of the day. Watching Homer and Marge Simpson getting it on with yellow body paint and colourful hairdos is quite the cinematic experience. It also shows that the makers took this Simpsons porn parody very serious. Briana Blair, James Deen, Evan Stone and Andy San Dimas all played their roles with distinction. Give Simpsons: The XXX Parody a try and you surely won't be left disappointed.
#6 Friends: A XXX Parody (2009)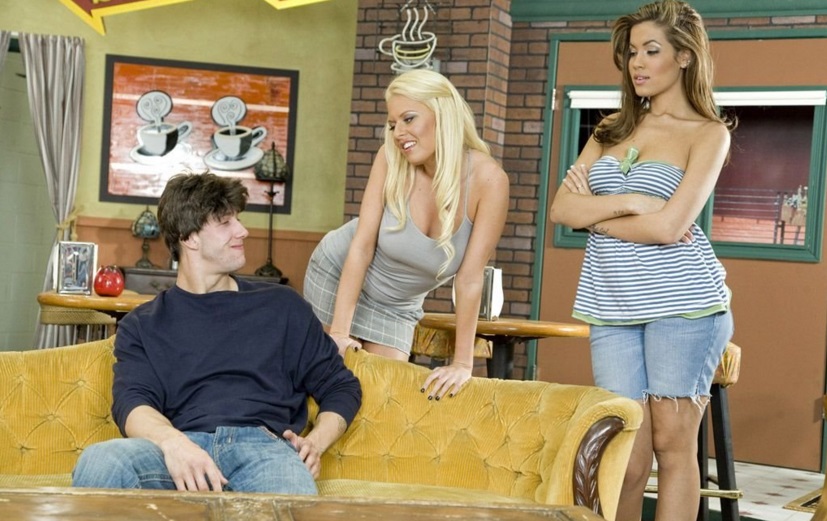 This compilation wouldn't be complete if we didn't devote a few words to one of the most beloved NBC TV shows ever, Friends! Except this time we'll be discussing the X rated version of it. The Friends XXX parody porno with leading roles for Evan Stone and Kayla Paige amongst others, is one you definitely don't want to miss. Like many XXX parody movies, it has its fair share of dry humor with plenty of hardcore action to compensate and satisfy the viewer. Always wanted to see Phoebe and Ross getting it on? Well, here is your chance to watch it happen!
#5 Family Guy XXX Parody (2011)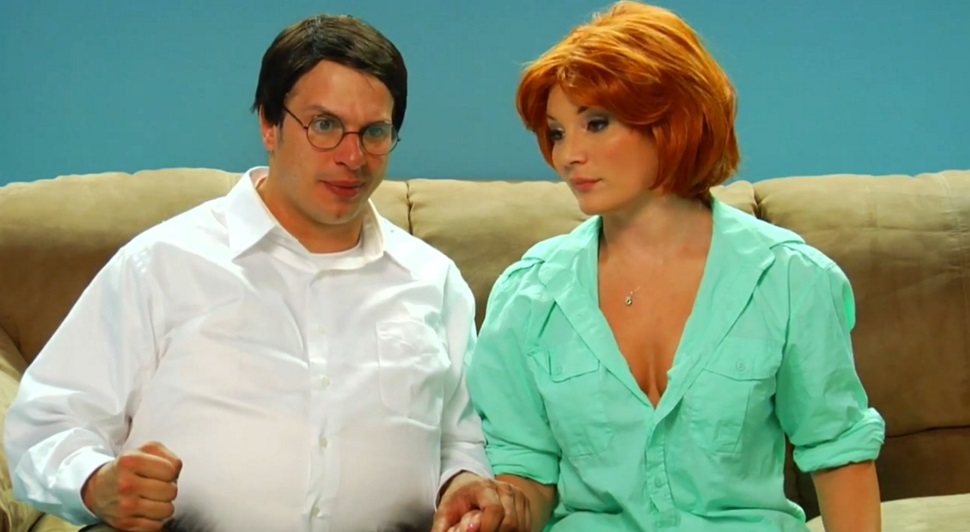 When porn production company Vivid decided to release a Family Guy porn parody film in 2011, we couldn't be happier with the news. With leading roles for James Deen (Glenn Quagmire), Aurora Snow (Lois Griffen), and Anthony Rosano (Peter Griffen), this film had everything necessary to replicate the success of the mainstream version. A lot of hardcore fun mixed with a comical twist, this film will surely leave you satisfied in more than one way. Family Guy: The XXX Parody turned out to be a major success with more sequels released afterwards.
#4 Ronda ArouseMe (2015)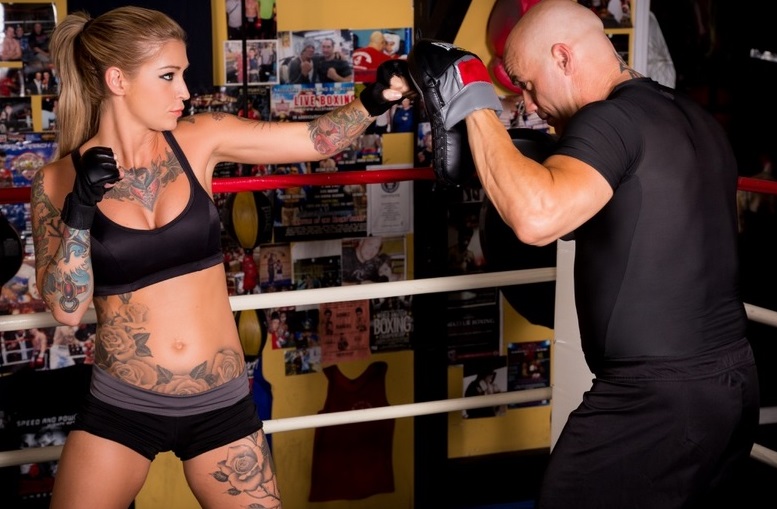 Let's face it! For many years us porn fans have been anticipating the day that a Ronda Rousey porn parody film would be released. Watching Ronda defeat one opponent after another, it all made us wonder what she would like naked. Well, "Ronda ArouseMe" starring pornstar Kleio Valentien is as close as we'll get. Although this Ronda Rousey porn parody film is not exactly a substitute to a Ronda Rousey sex tape (if it even exists), we couldn't be more impressed with this Burning Angel produced porn flick which even made TMZ headlines. At least this time the square off did turn into some explicit nudity for the masses to enjoy.
#3 Scooby Doo: A XXX Parody (2010)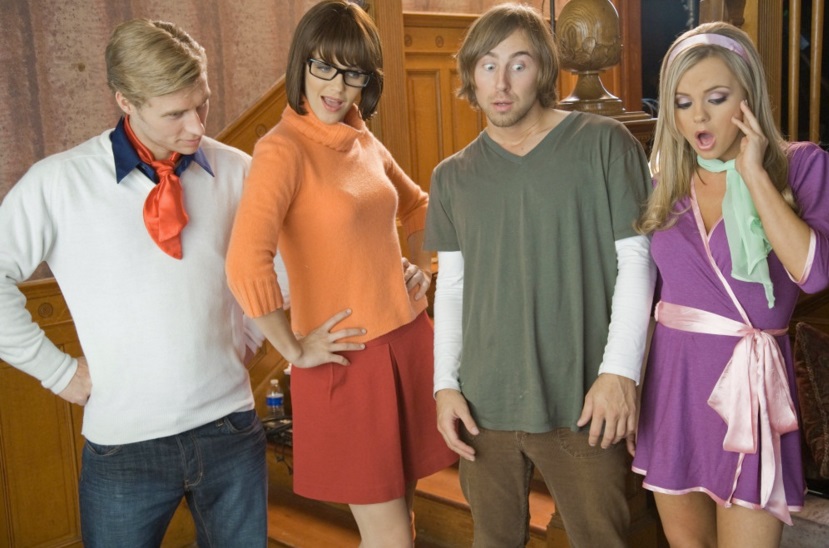 For decades Scooby Doo has been one of the most popular cartoon TV franchises. Plenty of us used to tune in every morning to watch the adventures of Scooby Doo, Shaggy, Daphne, Velma and Fred. But what if we turned these characters into some lustful freaks? That's where the Scooby Doo porn parody comes in handy. Bobbi Starr and Bree Olson both put in quite the show with their terrific acting. Only thing that upset us about this Scooby Doo porn parody film was that Scooby actually was nowhere to be seen as much as they kept looking for him. Nevertheless, a solid flick worth watching!
#2 Who's Nailin Paylin (2008)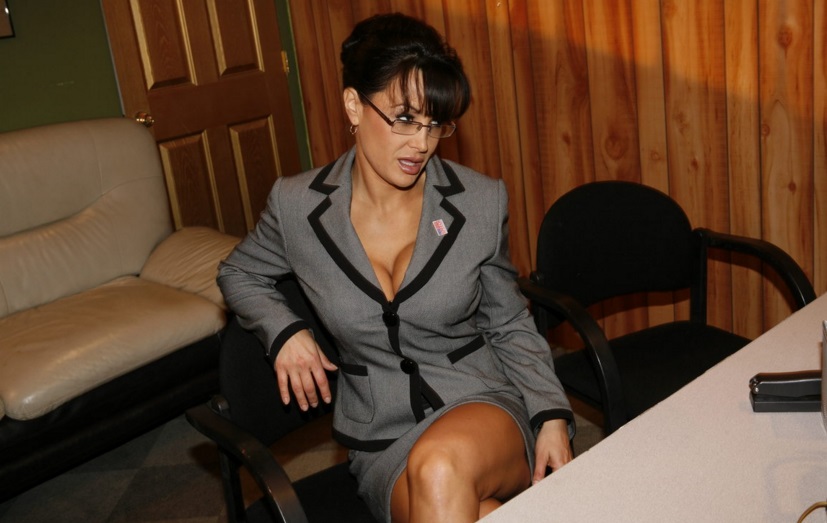 When Alaska governor Sarah Palin was running for Vice President back in 2008, adult industry legend Lisa Ann didn't have to think twice when she got asked by Hustler Video to star in a porn parody movie named Who's Nailin Paylin (AKA Nailin Palin). Sporting the same haircut and outfit, in our opinion she couldn't have done a better job in looking just like her. It turned out to be one of the best-selling porno parody movies ever with many sequels and even landed Lisa Ann a gig to appear in Eminem's music video "We Made You". We definitely consider this parody a classic!
#1 Batman XXX: A Porn Parody (2010)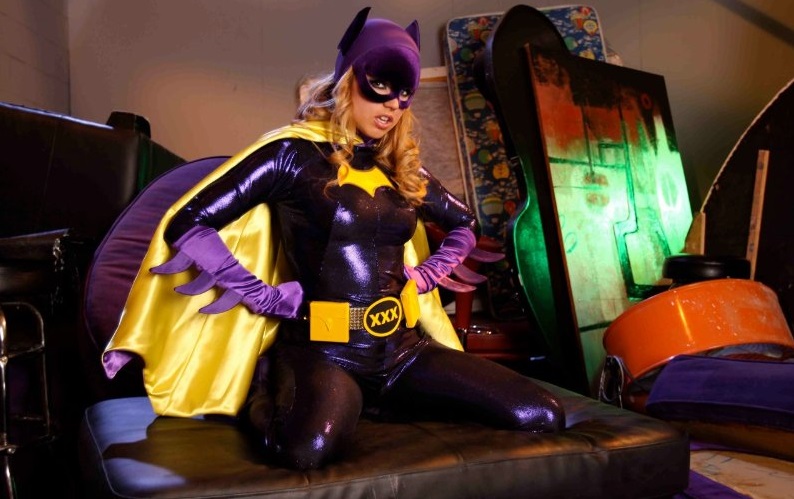 Back in 2010 when Vivid decided to produce a Batman porn parody we were immediately excited. With production costs totalling $100,000 director Axel Braun was eager to turn this flick into the best porn parody movie ever. It turned out to be a great success and ended up winning several AVN Awards. The success of Batman XXX: A Porn Parody (Starring Lexi Belle, Tori Black and Alexis Texas) led Vivid and many other production companies to focus more on superhero themes parodies. Ranking this Batman porn parody on top was a no brainer for us considering they paid attention to even smallest details.
Other notable parody XXX films that didn't make our top-10 XXX Parodies but ones we would definitely recommend as well are Pump Fiction (Nikki Benz version), Evil Dead, Pirates, The Avengers XXX and Not The Brady Bunch XXX. And of course we're sure many more fantastic parody XXX films will see the light in the future.
Although porno parody films aren't that popular compared to their mainstream counterpart, they do enjoy a lot of success and as long that's the case high profile producers such as Axel Braun will keep producing them. If you liked our overview with the best porn parody films, make sure to also check our other top lists below:
- The Most Beautiful Pornstars
- The Best Asses in Porn
- Top-10 Retired Pornstars 
- The Hottest BBW Pornstars
- The Hottest Black Pornstars
- The Hottest Latina Pornstars