One major facet in the adult industry, capable of driving even the shyest men crazy, is the fixation with the female buttocks. As you know adult film stars come in all sizes and shapes, but which ladies are among the top-10 pornstars with the best ass in porn? No doubt this is a regular discussion in the locker rooms and between buddies at the work space. The ladies below have what we believe to be the best asses in porn. From Jynx Maze and Jayden Jaymes to Kendra Lust, most of us would recognize their ass from a line-up within a blink of an eye.
In our journey to find the best ass in porn, we here at Pornstars4Escort also looked at how well proportioned it is in comparison to the whole body shape. We take the whole ass-waistline factor into consideration and believe those with an hourglass figure deserve more credit. These adult film stars spend almost every other day in the gym squatting to solidify their spot as the pornstars with the best asses in porn, and would even put the likes of JLO, Khloe Kardashian and Serena Williams to shame.
It's their bread and butter after all whether they're shooting scenes, modelling or feature dancing. Keep in mind that this top-10 is not about having the biggest ass in porn, or BBW beauties like Renee Ross, Charlie Cooper and Peaches Larue would have been included as well. Those are some pornstars with the biggest asses in porn. But as explained that's not the focus here, only the best of the best qualify here. This compilation will surely leave your mouth watering as it features some older as well as some newer fresh faces.
Big ass pornstars are extremely popular as their bodies offer plenty of entertainment and something to hold on to after all. Just like the legendary Sir Mix-A-Lot said "I Like Big Butts and I Can Not Lie", our editorial staff obviously feels the same every time when we watch some big booty pornstars in action. Some even go that far to get them enhanced but that's a separate discussion.
Lastly, please note that not all of these porn actresses serve as companions, to find out which do or don't you can browse through our overview with pornstar escorts and non-escorts.
Meet the Best Ass in Porn – Top-10:
#10 Mia Malkova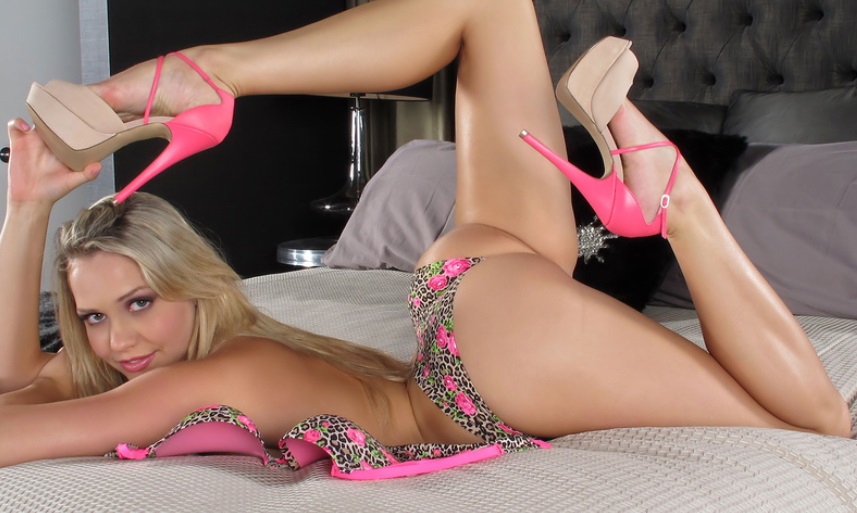 PAWG Mia Malkova starts this list off as one of the pornstars with the best ass in porn. With body measurements of 34C-26-36 you really can't go wrong in the adult industry. Watching her plump porn star ass in action is like killing two birds with one stone. A beautiful smile complemented by a derrière so big that will make any of her co-stars feel like they have won the jackpot. We simply love it! Besides being a flexible contortionist, she's also married to male performer Danny Mountain. He gets to enjoy this big booty pornstar every day. What a lucky guy!

#9 Brandi Love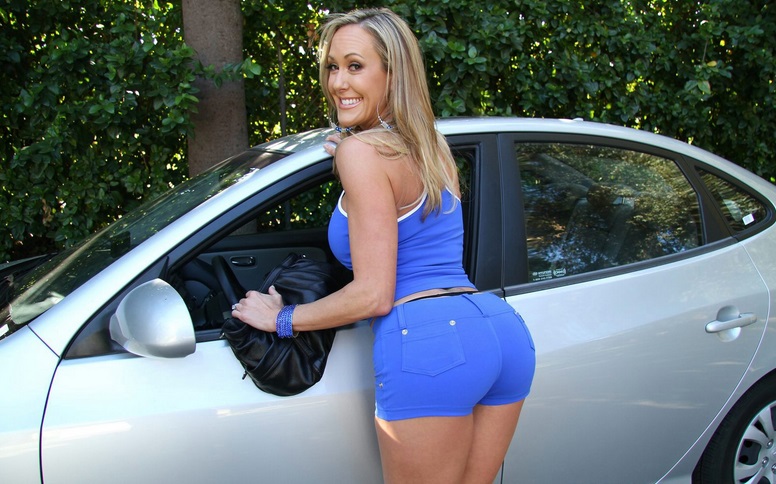 Everybody's favorite MILF Brandi Love is our #9 pick. She's a serious contender on this list with a 36 inch ass to match, which is fully natural by the way, making fans drool at the thought alone. She's responsible for some of the best ass porn pics you could imagine. Those who browse the erotic sections of social media platforms such as Reddit and Tumblr more often than not find themselves staring at her luscious ass. Squatting in the gym on a regular basis sure paid off for this fitness freak. Watching her movies is a treat anyone with common sense should gift themselves every so often.

#8 Kelsi Monroe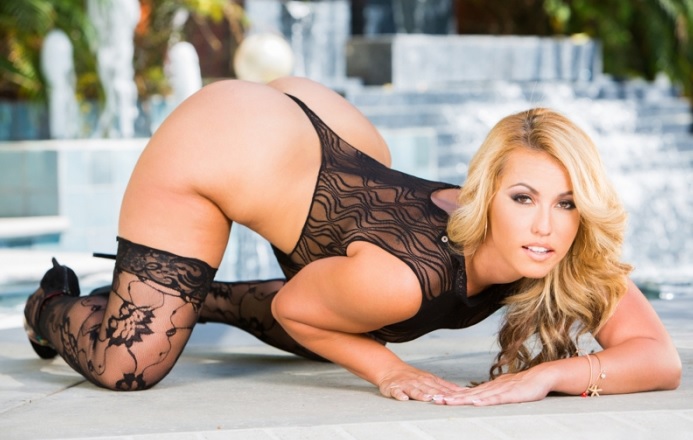 A brief look at the adult acting portfolio of Kelsi Monroe should be self-explanatory for the reason why she made this list. Sure, she doesn't have the best booty in porn yet, but who says she's not on her way? Her 32B tits are small but her 37 inch ass is like a monument that captures everyone's attention from the moment she walks by. She starred in many of the notorious "Ass Parade" series produced by Miami porn production company Bang Bros. We're not ruling out that she will measure in with a 40 inch booty in the future. We definitely can see her going up the ranks!

#7 Jada Stevens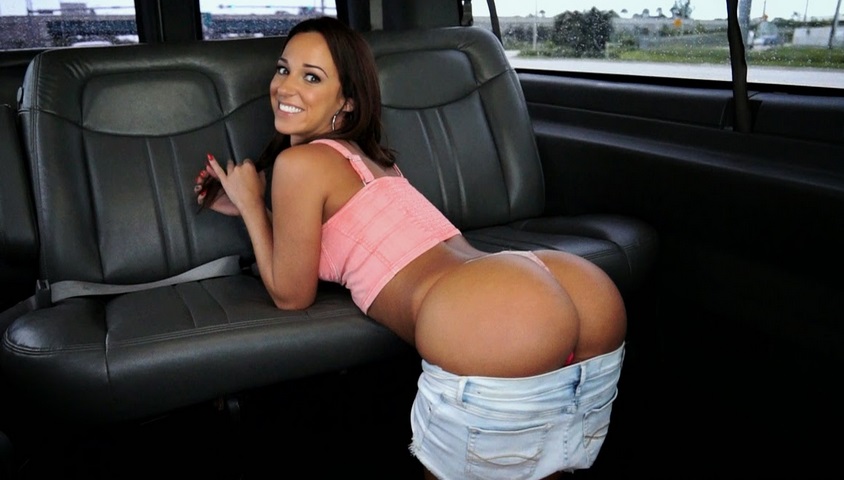 If we think of pornstars with the best asses in porn then it's hard to leave out Jada Stevens. Her jelly apple bottom measures in at 36 inches and has been seen in over 300 adult flicks so far. Many of her fans think she has the nicest booty, and truth be told we couldn't completely disagree. It's nicely shaped, tanned and natural looking. Her ass is cherished and worshipped by millions of fans worldwide. Luckily for us this big ass pornstar is still young with hopefully many more years of shooting classic pornographic films left in her.

#6 Alexis Texas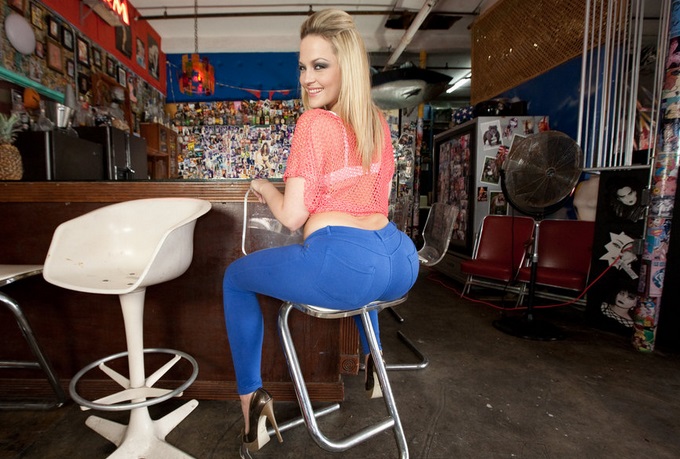 Alexis Texas and her 40 inch ass have been part of porn heritage for almost 10 years now. Not only a great adult actress, but as of recently she also started directing films. With more than 500 adult films shot there is little left to be desired by this blonde Southern babe. Except perhaps that one interracial scene fans eagerly are waiting for. Whether she ever decides to release one or not remains to be seen. Either way she righteously so grabs the #6 spot on our best ass porn stars list. Her ass control on film and ass shaking skills are second to none.

#5 AJ Applegate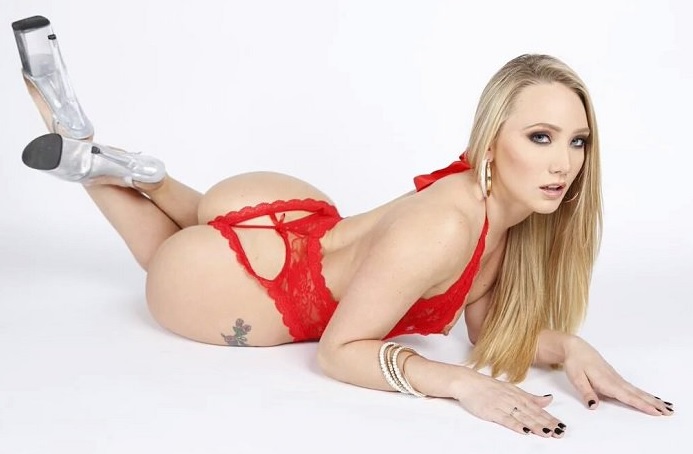 Our #5 spot goes to the one and only AJ Applegate for being so assterrific. She's a crowned booty and squirt queen, and loves Zumba fitness. Her body measurements are 34B-28-38. We definitely consider her 38 inch porn star ass a gift from heaven. Movies such as Asstatic, Ass Parade 44 and Ass Workout serve as excellent reference material to see her ass getting manhandled. Some would say that AJ Applegate has the best ass in porn, and perhaps they are right. But for the time being she has to settle in for the fifth spot.

#4 Mercedes Carrera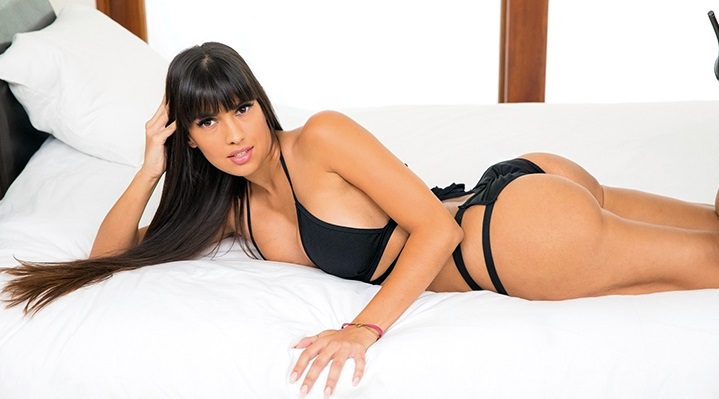 The best booty in porn is in sight, but let's discuss the three runner ups first. Two short years is all it took for big ass pornstar Mercedes Carrera to record more than 150 adult films. An achievement some of her peers take a lifetime to do. She got the curves on all the right places; 32F breasts, 26 inch waist and a delicious 37 inch ass! From ass to mouth to hardcore anal penetration, it's fair to say that she had her share of booty abuse and took it like a champ. Maybe it's the genetics as she's German, Puerto Rican, Swedish and Lakota Sioux.

#3 Jynx Maze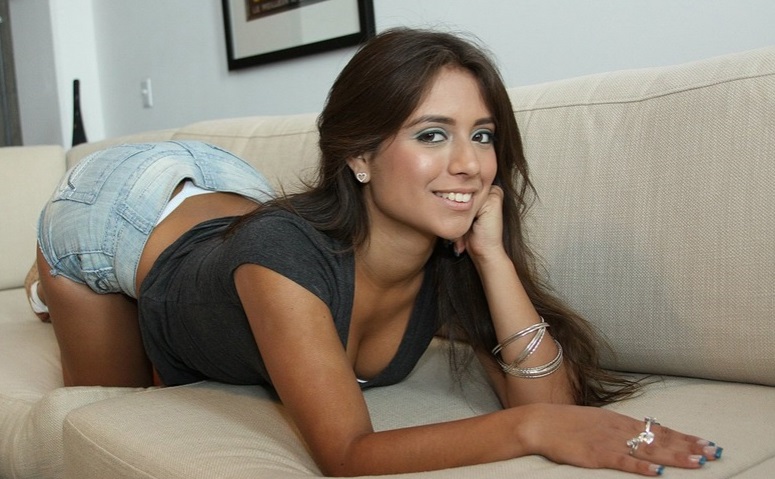 This list of course wouldn't be complete without the inclusion of Jynx Maze considering her ass being a one of a kind. She has been one of the pornstars with the best asses in porn ever since her debut back in 2010. Ask any guy the main question, and there is no doubt that Jynx's butt would make the cut. That same 36 inch butt has been destroyed on film by the likes of Manuel Ferrera and Mick Blue. Two of the lucky actors that had the pleasure of filming an anal scene with her. Jynx Maze simply has ass for days and deserves all the praise she gets.

#2 Franceska Jaimes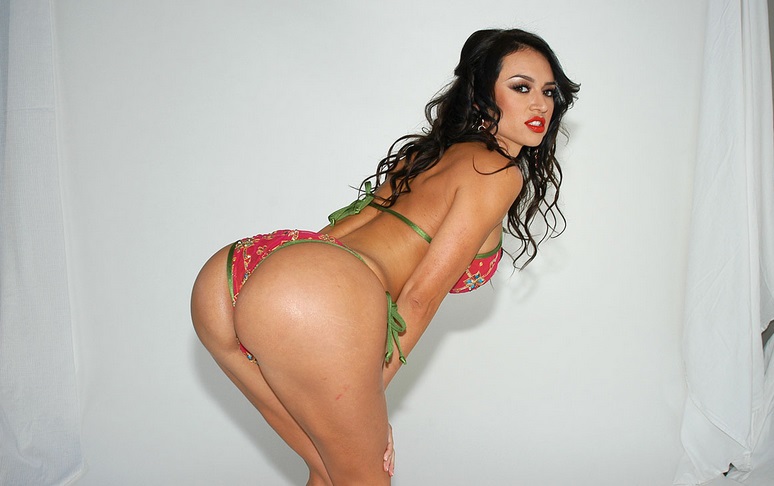 This smoking hot Latina hails all the way from Colombia but spends most of her time in Barcelona, Spain. At some point Franceska Jaimes was even married to male performer Nacho Vidal. He must have liked her booty as much as we do. Being Latin usually guarantees being blessed with a fine ass. And if that wasn't enough she also follows a rigorous exercise routine in the gym to further shape and perfect her behind. Her 38 inch ass is definitely a masterpiece and the way she carries it on-screen deserves an applause. It was only a tiny margin that kept her from the top spot.
#1 Bella Bellz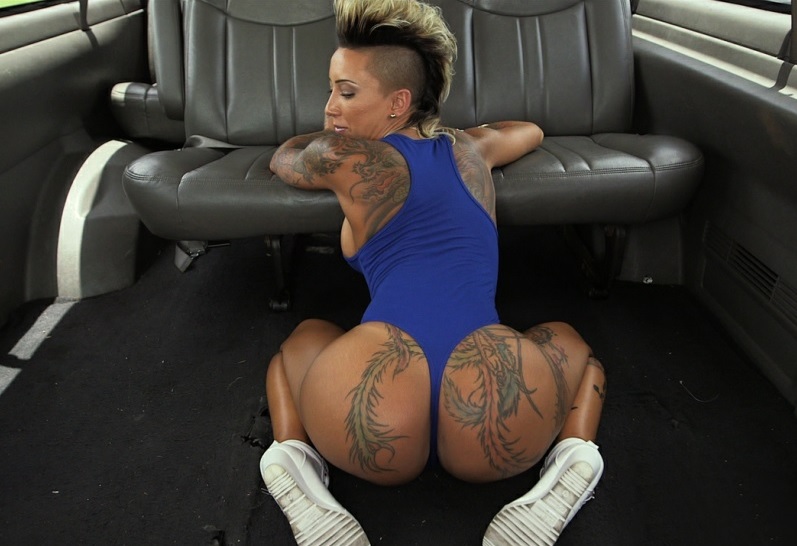 And now we finally reached the pornstar with the best ass in porn, newcomer Bella Bellz surprisingly grabs the throne. From the strip club to the upper echelon in the porn industry. Her ass is on frequent circulation on Twitter with fans uploading GIF animations of it all the time. Some speculate that she may had some help by using gel injections, but to us it's really not important. This big booty pornstar looks refreshing and we can only wonder how her ass feels. If you ever end up at the strip club she works at, consider yourself blessed.