In an industry where the emphasis more and more gets put on the interracial genre of porn and black male performers such as Lexington Steele, Mandingo and Prince Yahshua are on top of their game, it still can be a tough spot for some of the hottest black pornstars of the female gender. There may be many wonderful black women in the adult scene that have the love and affection of fans everywhere but, the industry has not always been very kind to them.
From getting unnoticed by the top porn studios to receiving less compensation for the same line of work compared to their white counterparts, racism towards ebony pornstars still very much exists in adult cinema. It's one of the reasons why there is only a small number of successful black female adult entertainers. But regardless of the barriers culture and racism may have set for them, many hot black pornstars have earned their rightful space in the industry, becoming just as famous and the center of fantasies for many.
We expect that the popularity of female African-American pornstars will only increase in the future and that many of them will be in the spotlight next year and today. Therefore we here at Pornstars4Escort.com chose to create a carefully picked selection of the hottest black pornstars, currently active in 2018, producing new content as we speak. Retired actresses by default do not qualify for this top-10.
Keep on reading to find out who they are, what they've done to earn their space in this countdown and who will grab the throne as the hottest black pornstar in the game right now. We're not making any promises but, we're pretty sure you'll love this selection. Now without further ado, let's move on to the list and hopefully find out what will make these sexy ebony pornstars stand out next year.
To discover whether or not these black porn actresses double as companions, please check our overview with pornstar escorts and non-escorts.
Meet the 10 Hottest Black Pornstars:
#10 Moriah Mills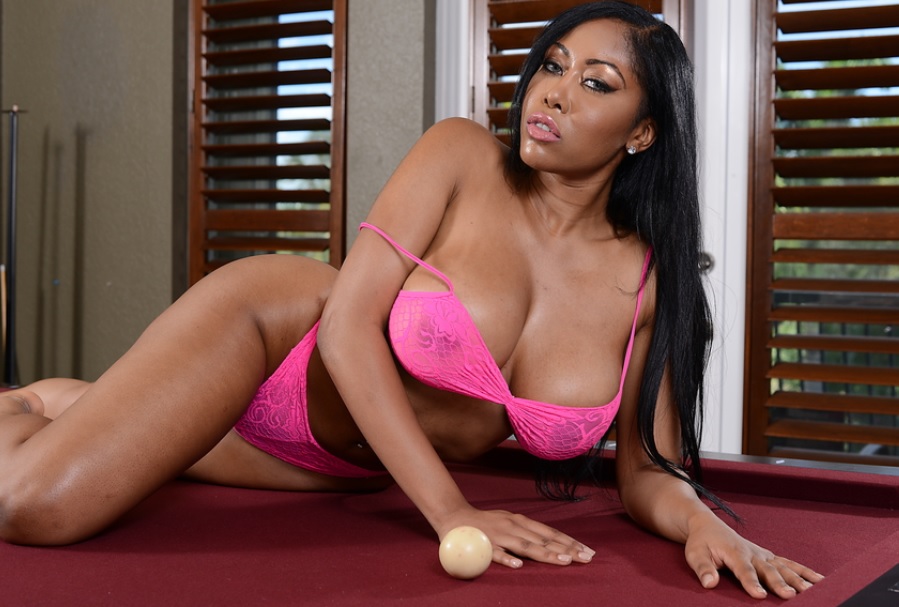 We're kicking this hottest black pornstars compilation off with stunning newcomer Moriah Mills. She's a black porn princess who only started out last year in 2017. Although her work so far for the likes of Reality Kings and Brazzers comes short in terms of quantity, we firmly believe that she will make a huge impact in the near future. Supported by over two million Instagram followers that can't seem to get enough of her curves, Moriah Mills certainly is stacked with 34DDD tits and a 42 inch ass to match. If you ask us, every ebony porn lover out there should watch her next step in adult cinema closely. Her big break can happen anytime soon!
View Moriah Mills Live On Cam For Free!
#9 Aaliyah Hadid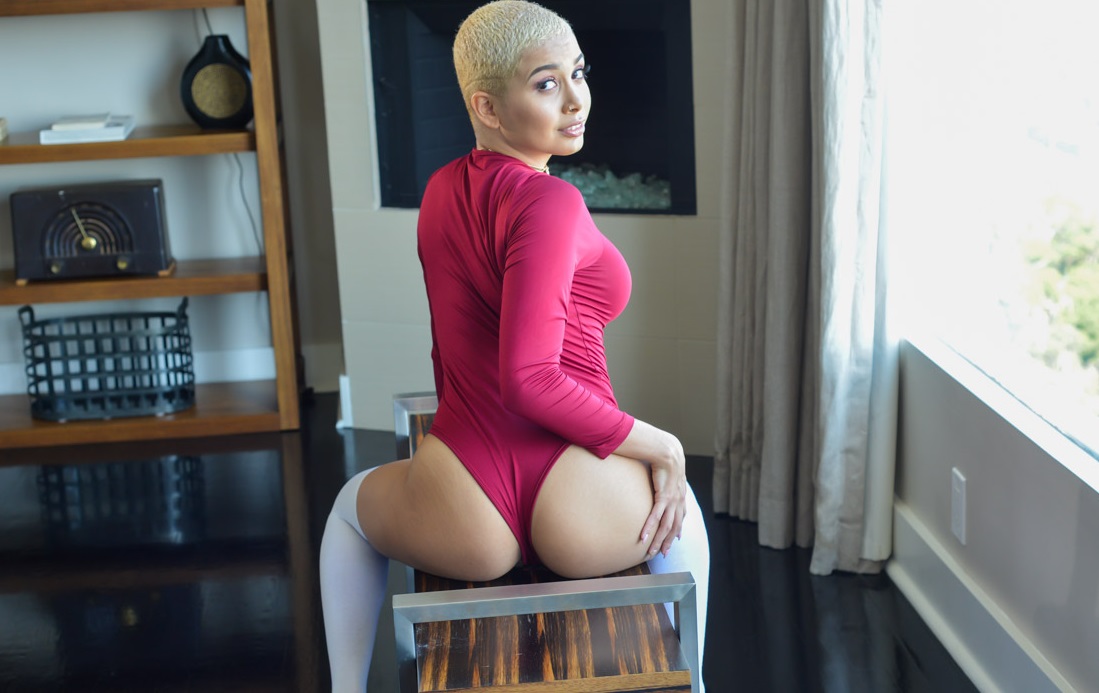 With her Twitter handle being "letmesuckyadick", mixed ebony pornstar Aaliyah Hadid definitely means business. Just like Moriah Mills, Aaliyah Hadid stepped into the game of porn in 2017. In the space of 12 months she featured in over 40 adult films for studios, such as Dogfart, Metro, and Bang Productions. Her signature bald and dyed blonde hairstyle sets her apart, but it's mainly her incredible erotic performance that wins over crowds as she's gaining new fans at a rapid pace. Her proficiency in anal sex offers her following something to look forward to in 2018 and beyond.
View Aaliyah Hadid Live On Cam For Free!
#8 Daisy Ducati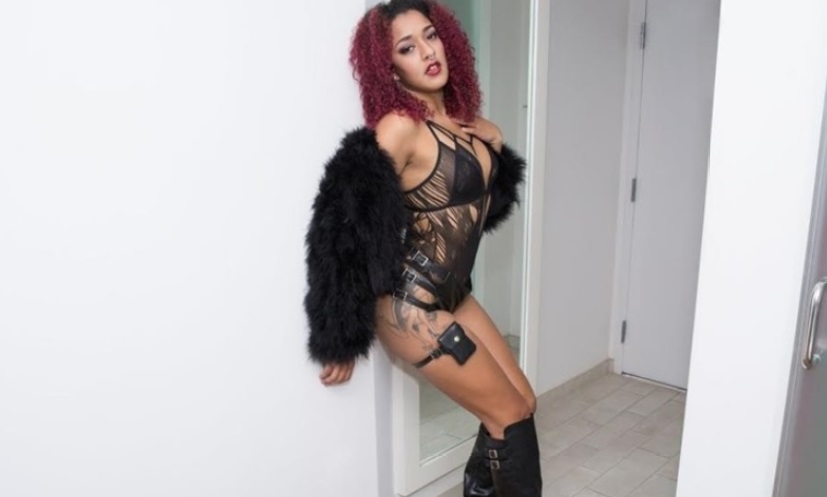 This San Francisco native entered adult cinema in 2013 and has taken over the scene in the blink of an eye. Daisy Ducati is known for her extra freaky side and having no limits when it comes to the scenes she would do. Without a doubt, she is deserving of being added to our hottest black porn stars list! So far her body of work consists of over 100 adult films for the likes of Evil Angel, Zero Tolerance, and Kink.com. This cute and hot black pornstar doesn't hold anything back and goes full swing into her scenes where she ultimately captured the hearts of many porn fans across the globe. Fun fact: she's also loves being a dominatrix!
View Daisy Ducati Live On Cam For Free!
#7 Harley Dean

You know you're doing something right when adult director Greg Lansky wants you in one of his movies. And that's exactly what happened to Harley Dean when she got cast for Vixen.com film He Chose Me. This hot black pornstar has been plying her trade in the adult entertainment industry since 2014 racking up over 60 adult films to date. She took a short hiatus but she's back with new exciting projects. The likes of Naughty America, Mofos, and Vixen are constantly banging on her door. Let's see if she can finally fulfill her huge potential and possibly become the hottest black pornstar ever.
View Harley Dean Live On Cam For Free!
#6 Cassidy Banks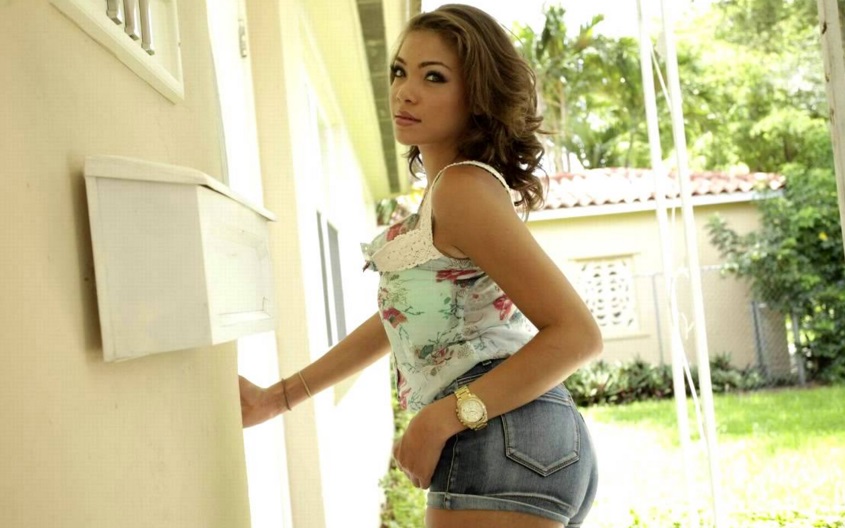 Also known as: Cassidy Ellis, it remains unclear whether this mixed babe is Puerto Rican, Peruvian, or Italian but one thing is for sure: she's one of the sexiest black pornstars in the adult film industry. She has been around since 2014 and right from the start decided to go ahead and own the scene with over 120 adult films in the bag in a couple years time. Be careful though, staring into her eyes can have serious fanboy/fangirl side effects. Hiding her sexy side for the most unexpected moments, Cassidy gives us all shy smiles and gorgeous eyes with looks that melt the core.
View Cassidy Banks Live On Cam For Free!

#5 Misty Stone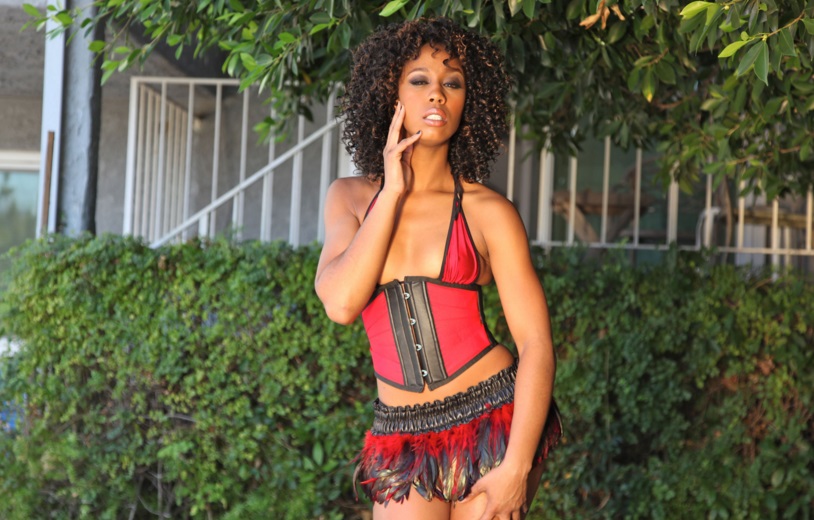 With her Afro-centric 70s flair, she's often dubbed as the "Halle Berry of porn". Since her debut in 2005 she has racked up over 380 adult films. According to Stone, she "fell into" the adult filming industry "by mistake"? We guess we'll never know for sure! Eventually, she decided to make it her career as she was determined to be the best at what she was doing. This hot ebony pornstar was the first and to date only African-American performer to have her own Fleshlight. It's safe to say that Misty Stone will remain one of hottest ebony pornstars for many years to come.
View Misty Stone Live On Cam For Free!
#4 Ana Foxxx

Top black pornstar Ana Foxxx started her adult career in 2012 and starred in over 230 adult films since then and was nominated for various industry awards while at it. This hot black pornstar could very well be on her way to be one of the prolific performers in the ebony niche. Her beauty speaks for itself and it's only a matter of time before the biggest porn production companies consistently start pairing her with the best male talent in the industry. We wish Ana Foxxx much right now in 2018 with solidifying her spot among the greats and aim to become the best black pornstar.
View Ana Foxxx Live On Cam For Free!
#3 Diamond Jackson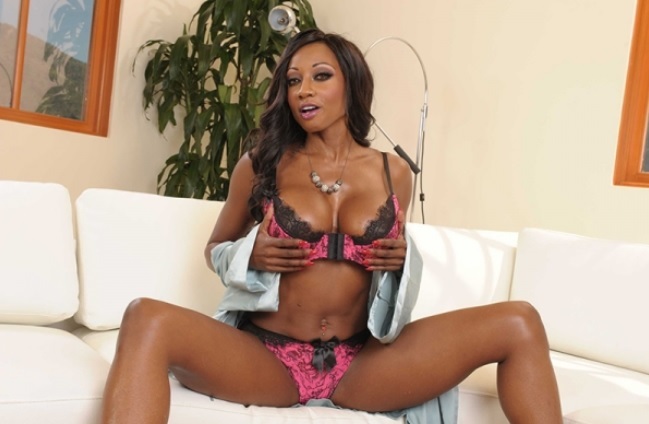 With her beautiful smile, bountiful breasts, and sculpted body, despite her age Diamond Jackson is still going strong with scenes for Naughty America, Brazzers and many more. Before joining the adult film industry in her 40s she was a cheerleader, MTV music video dancer, and TV actress. She's avidly dedicated to her figure and a lover of sports and fitness and on top of that she earned a degree in Sports Medicine Technology. This beautiful ebony pornstar is known for her hilarious and upbeat personality but also for being a defender or human rights and equality for all.
View Diamond Jackson Live On Cam For Free!
#2 Anya Ivy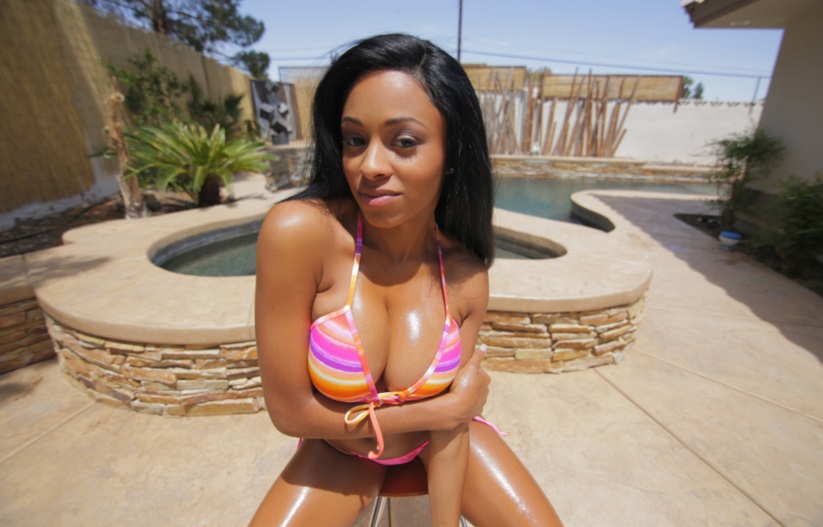 Before captivating the adult film industry with her talent and her marvelous body, this southern belle worked as a dancer for 18 months, an experience she says prepared her and gave her skills necessary to perform as an adult film actress. Her experience so far has been exhilarating for both, her and her fans. Anya defines herself as a lover of art, good food and having a good time. In an interview with AVN, she revealed her desire to be able to shoot a scene at "30,000 feet in an aircraft". Although not yet the hottest black pornstar, her adventurous spirit and sexy body certainly makes her deserving of the second spot in our countdown.
View Anya Ivy Live On Cam For Free!
#1 Chanell Heart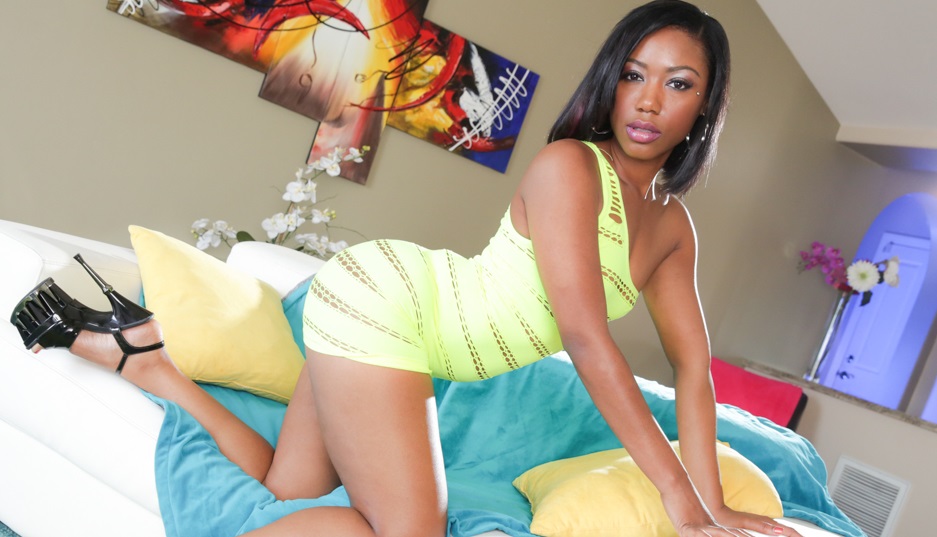 And now our number one pick, this young sexy ebony pornstar came into the industry out of pure curiosity and was mentored by yours truly: Misty Stone. She was nominated for an AVN Award (Best New Starlet) and with four years as an adult performer, Heart has already participated in over 150 films. In a very revealing interview she's shared all sorts of fantasies and preferences from admitting to having daddy issues to her expressing her personal fantasy of participating in a "serious orgy one day". With her flirty personality, gorgeous body and irresistible smile, Heart for us is definitely the top black pornstar to watch in 2018.
View Chanell Heart Live On Cam For Free!
Hopefully you had a lot of fun reading about our top-10 sexiest black pornstars. Mark our words, not only have they dominated and conquered porn, they will continue you to do so in 2018 and beyond, and they surely should get more work to showcase their undisputed talent.
We also hope this line-up will finally be a wake-up call for big studios like Wicked Pictures, Digital Playground, Vivid and Playboy that there definitely are a lot of hot and sexy black pornstars in the industry that deserve a shot and recognition.
Want to see more black eye candy? Some famous black pornstars are either retired or on a long hiatus not producing any new content, which makes them not eligable for our top-10. However, they certainly are a worth a mention. We wish these babes would make a comeback. Read below to find out what they're up to these days and how likely a return to porn is.
Some Famous Black Pornstars:
Skin Diamond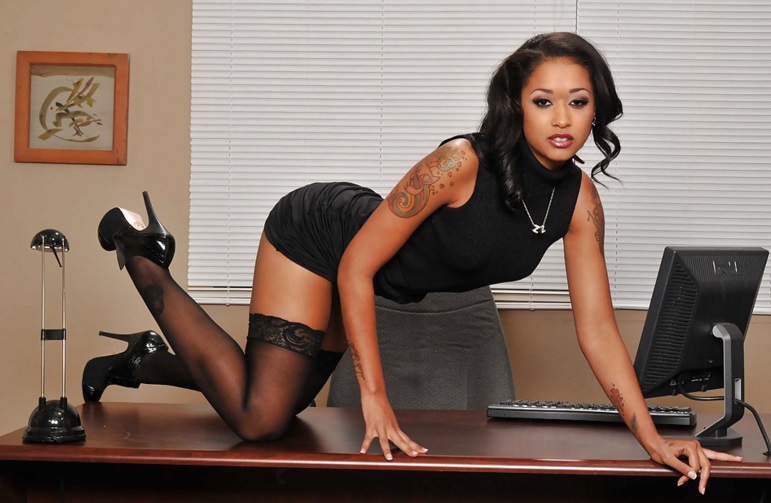 Skin Diamond had been topping our sexiest black pornstars list for years until we were left with no other choice but to remove her. This 2012 AVN Award Winner for Female Performer of the Year unfortunately left the industry to pursue a career as a singer, but not before recording a total of over 425 adult films and becoming the best black pornstar during her reign. Porn companies and fans alike loved her stellar performance. These days Skin goes by the name of Raylin Joy. Whether she has what it takes to breakthrough in the competitive music industry remains to be seen. Whatever happens, she's always welcome to make a triumphant return to porn.

Teanna Trump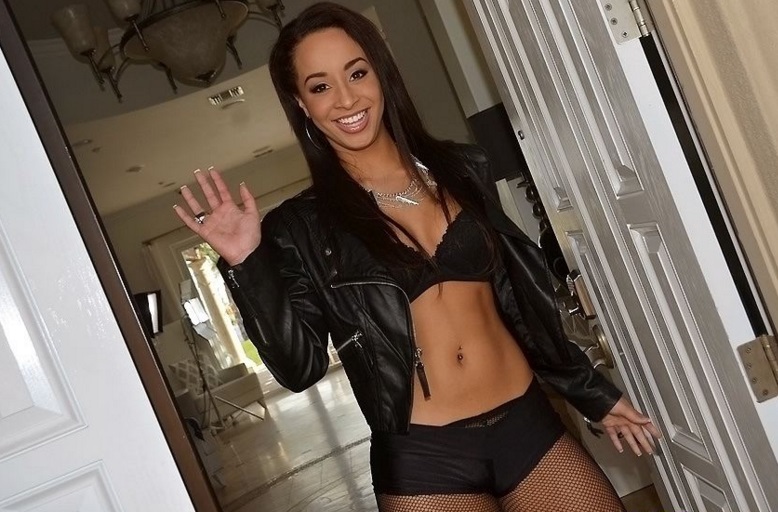 Another sexy black pornstar that didn't make this year's edition is Teanna Trump. Her inclusion in this list would have been a no-brainer if it wasn't for the fact she spent about 6 months in jail for weed possession, which made quite a few media headlines on The Daily Mail. Allegedly, Teanna Trump was on supervised probation preventing her to leave the state of Indiana after her release. And her porn career clearly suffered as she hasn't been able to pick up where she left. Let's hope we can see this hot ebony pornstar in action again soon as her head game is definitely among the best in the industry. To date, she appeared in over 65 adult films.

Jada Fire

There are many who have been wondering what Nubian queen Jada Fire has been up to. After an illustrious career that spanned from 1998 to 2012 and with almost 750 adult films on her resume, it's an absolute understatement that this woman is an ebony porn legend. Since her retirement it was awfully quiet around her. But that's only because she has been spending lots of time in the gym sculpting the perfect body. Right now Jada Fire looks better than ever and certainly wouldn't look out of place twerking in a hiphop video. Lately she has been performing a lot of cam shows boasting her curvy assets, but unfortunately for all of us she has no plans of returning to hardcore pornography.
View Jada Fire Live On Cam For Free!
Nyomi Banxxx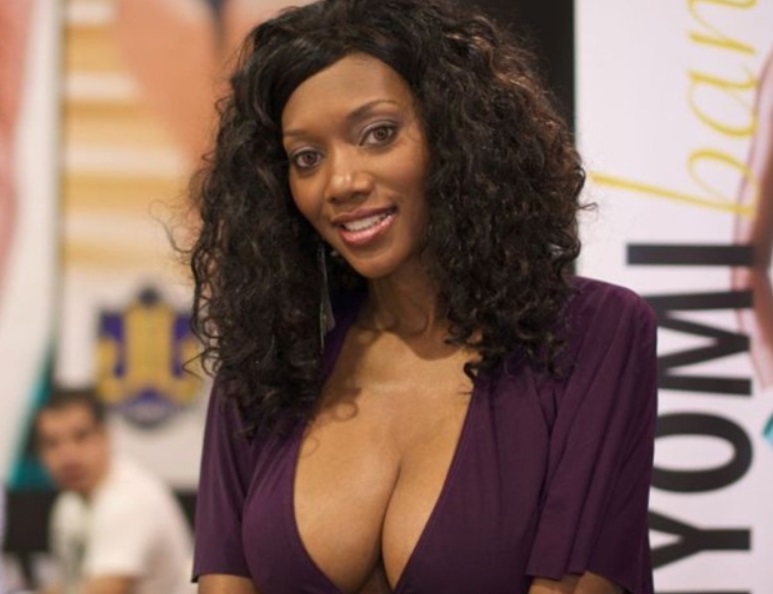 Often referred to as the "Naomi Campbell" of porn, Nyomi Banxxx is definitely one of those legendary hot black pornstars we would love to see make a comeback. With over 225 adult films since 2006, she remains a fan favorite for many. These days she spends most of her time being a radio personality at Chocolate Radio: The Live Show, selling custom clips and and doing the odd cam show. But, sadly, a real "hardcore" boy/girl scene comeback will probably not happen anytime soon. Fun fact: she actually won an AVN Award in 2017 for Best Non-Sex Performance.
View Nyomi Banxxx Live On Cam For Free!
Lacey Duvalle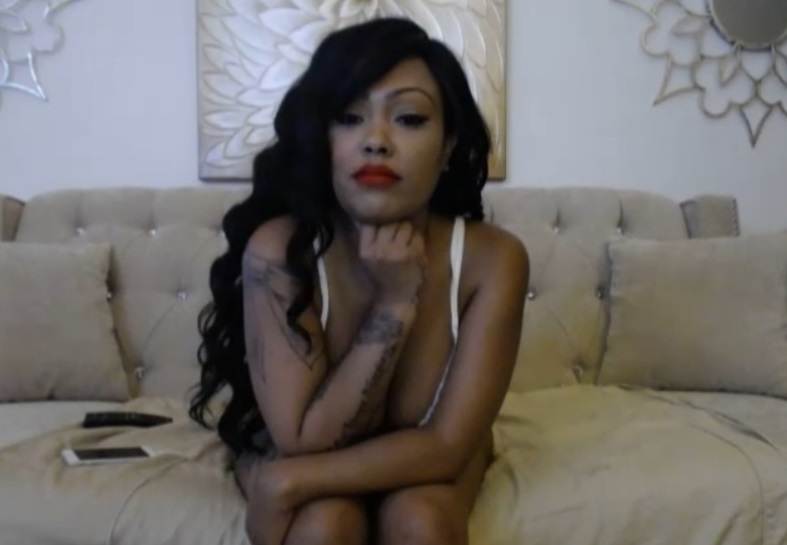 Next on the list of legendary hot black pornstars that definitely would shake the earth if they made a comeback is the sultry Lacey Duvalle. She was a household name in porn from 2000 until the year she retired. The 180+ adult films that she recorded for the likes of Hustler Video and Metro will forever be etched into the memory of so many fans. It makes them reminisce the days when we could enjoy a beautiful black woman of Lacey's stature on the adult silver screen. Miss Duvalle also doesn't seem inclined to make a comeback, but did please so many fans by hosting cam shows quite frequently some time ago.
View Lacey Duvalle Live On Cam For Free!
Make sure to also check our other top lists:
- Most Beautiful Pornstars
- Best Asses in Porn
- Top-10 Retired Pornstars 
- Hottest BBW Pornstars
- The Hottest Latina Pornstars
- The Best Porn Parody Movies
Share on social media: