The talent pool in the adult industry has never been as big as it is today. When one thinks of famous pornstars, the likes of Jenna Jameson, Tera Patrick and Lisa Ann still often are the topic of discussion. Back in the day many adult entertainers were truly considered "stars" while the definition now has become a bit more vague. We're not exaggerating when we say that it has become more and more difficult to stand out amongst the most famous porn stars. The barriers to enter the adult industry just aren't as high as they used to be. Every year we see new porn stars come and go faster than lightning.
Only the most famous pornstars with a brand behind their name have true lasting powers and can be considered amongst the greats. It eventually comes down to work ethic, good marketing, building up a fan base, and having the right adult studios backing the talent. Social media more than ever before has become a powerful tool to connect with fans. The most popular porn stars use these tools wisely to build up their brand. Twitter and Instagram are basically a must for every adult star, yet we still see that many of them neglect these useful media outlets.
We already spoken about some of the most famous porn stars above, but none of them still feature in porn as they're retired. We decided to research to find out who the most popular pornstars are in 2017 amongst the active performers as of today. This means retired actresses such as Lisa Ann and Christy Mack are not included in the overview we're going to present you. Ironically Lisa Ann still leads most pornstar ranking charts out there, but again, there is no place in this top-10 for retired talent nor for so called celebrity or Hollywood pornstars such as Kim Kardashian or Farrah Abraham who we really do not consider adult actresses.
Our methodology to find the most famous porn star is based on a combination of factors. We decided to check the number of followers they have on both Twitter and Instagram. We left Facebook out the equation since not every pornstar has a presence there and considering the family friendly character. Secondly we checked the pornstar ranking and the number of views for each actress on the two leading tube sites (Xvideos & Pornhub). Finally, we even went as far to check who the most searched porn stars are on Google.
You'll notice that the popularity of each pornstar differs a lot on every one of these platforms, but we're pretty certain the below 10 ladies are among the most popular porn actresses in their respective profession in 2017. To find out which one of these adult stars can be hired as a companion, make sure to browse through our Pornstar Escorts and Non-Escort sections.
Meet the Top-10 Most Famous Pornstars:
#10 Esperanza Gomez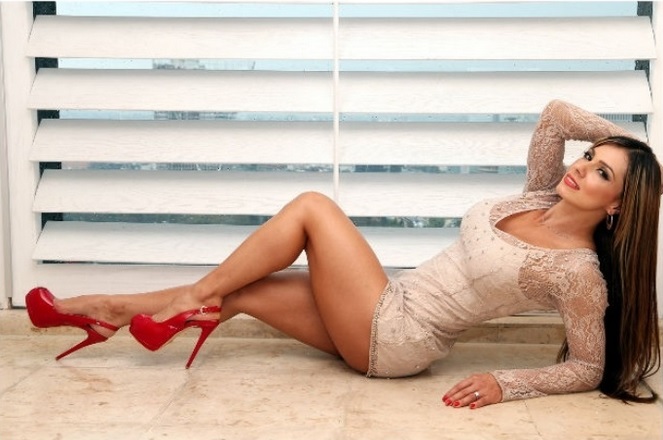 XXX starlet Esperanza Gomez is without a doubt one of the most popular porn stars in the world. She holds a firm grip in the Colombian and Latin American markets and is widely regarded as the most popular porn actress in both regions. Since her debut back in 2009 she produced only around 25+ adult films. This toned and energetic beauty has similar looks to Sofia Vergara and clearly true lasting power. We're sure she would have even ranked higher on all pornstar rankings if she produced more material in recent history. In Colombia she's a true celebrity pornstar occasionally making TV appearances. We hope her next scene is in the works!
Key stats
Xvideos: 175+ Million views
Pornhub: 88+ Million views
Google Searches (yearly): 14.64 Million
Twitter Followers: 630K+
Instagram Followers: 2.4+ Million
#9 Nicole Aniston

Not only one of the most popular and most searched pornstars, Nicole Aniston is clearly among the prettiest faces in the adult industry. This former banker could have been a model, mainstream actress or presenter but instead chose to occupy the top spots on the pornstar ranks. We couldn't be more pleased with Nicole's erotic performance on-screen that has left many of her fans addicted. As one of the more well-known porn stars she even has her own Fleshlight and sometimes works as a dealer at Pornhub Casino. If that isn't amazing, then we don't know what is!
Key stats
Xvideos: 195+ Million views
Pornhub: 417+ Million views
Google Searches (yearly): 26.88 Million
Twitter Followers: 345K+
Instagram Followers: 1.2 Million+
#8 Nikki Benz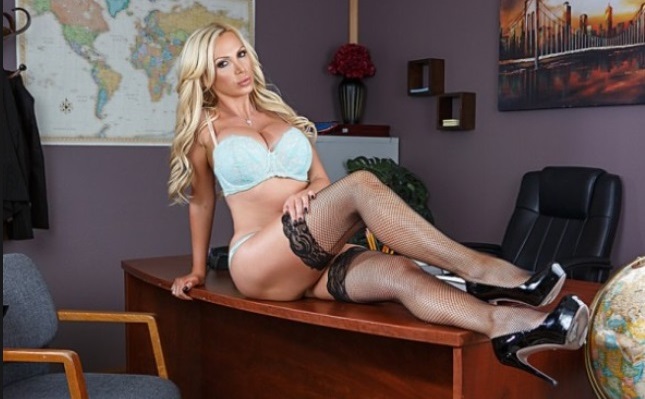 Ukrainian/Canadian adult film star Nikki Benz has one of the most loyal fan bases in the industry. The so called "Benz Mafia" has been supportive of her craft ever since her first film back in 2002 resulting in a huge following on all social media channels. With over 250 adult films and plenty mainstream success, she's the most famous porn star in both Canada and Ukraine while she was even planning to run for Mayor of Toronto at some point. We guess you could call her a celebrity pornstar by some degree. This long serving Toronto native will no doubt stay on top of any pornstar ranking as we slowly see her move into the MILF category.
Key stats
Xvideos: 280+ Million views
Pornhub: 235+ Million views
Google Searches (yearly): 5.4 million
Twitter Followers: 860K+
Instagram Followers: 1.8+ million
#7 Brandi Love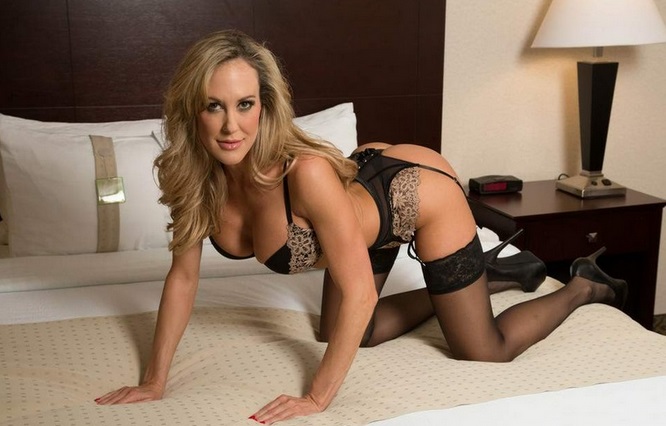 Just when you think Brandi Love couldn't exceed your expectations, she manages to surprise and satisfy her fans once again. As if 2015 and 2016 weren't great already for her, she finally did her first interracial scene for adult studio Blacked.com a while ago! This certainly drove her up the pornstar rankings and keeps her in the spotlights right where a pornstar of her stature should be. Her Brazzers film deal came to an end, but that doesn't mean the end of her career fortunately. We believe it should open more doors and options. In any case, we're looking forward to see what's next for this beautiful MILF.
Key stats
Xvideos: 535+ Million views
Pornhub: 560+ Million views
Google Searches (yearly): 12 million
Twitter Followers: 380K+
Instagram Followers: 312K+
#6 Sophie Dee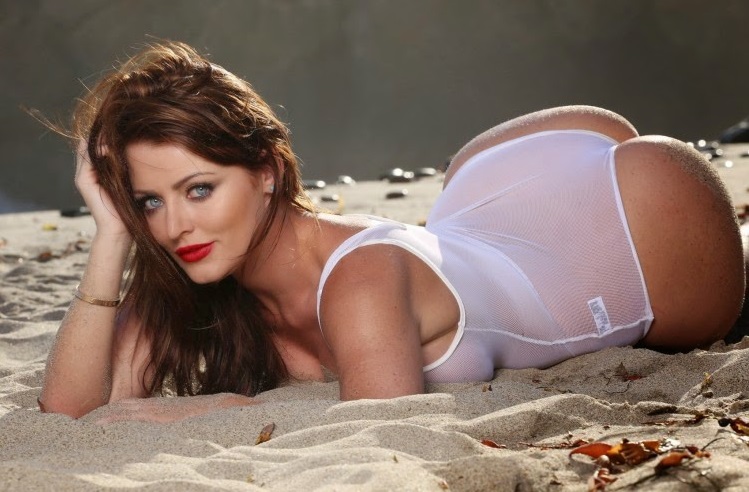 In more than 10 years in adult cinema Welsh performer Sophie Dee has made quite a transformation. Not only in the physical and acting aspect, but most definitely also in popularity. She has shot more than 600 porn flicks, has her own website and knows how important fan interaction can be through social media. She's by far the most popular porn star in the UK, and if you ask us she's also one of the most famous pornstars of all time. And considering the fact that she's only 33 years old, she's well on her way to become a certified porn legend!
Key stats
Xvideos: 950+ Million views
Pornhub: 346+ Million views
Google Searches (yearly): 8.07 million
Twitter Followers: 577K+
Instagram Followers: 1.9+ Million

#5 Kendra Lust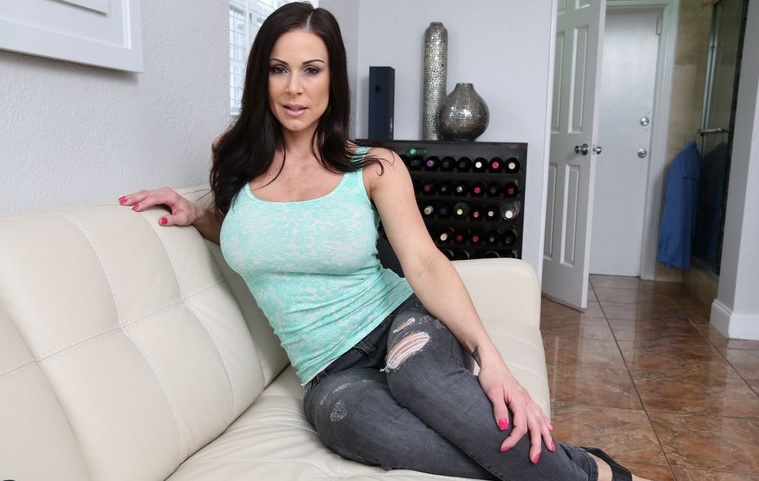 Kendra Lust's journey in porn has been quite a roller-coaster. From cam model to one heck of a famous pornstar with her own talent agency who's highly respected in the adult industry. Boy/girl, anal, interracial and the list goes on and on, there isn't much that this AVN Award Winner (Hottest MILF) hasn't done. As one of the very few pornstars she actually has more than 1 million followers on Instagram. Those booty shots sure are good for something! Just look around in any pornstar rankings, and there is a good chance you'd find Kendra being included in any top-10 you can imagine.
Key stats
Xvideos: 550+ Million views
Pornhub: 325+ Million views
Google Searches (yearly): 12 million
Twitter Followers: 620K+
Instagram Followers: 1.9 million+
#4 Asa Akira

Wicked Pictures contract star Asa Akira is originally from NY and one of the leading porn stars in adult cinema primarily known for her kinky scenes. Although she slowed down a lot lately, it would be a big mistake not to have her in this list. What boosted her to one of the top positions in every pornstar ranking out there are her 500 +/- adult scenes, her self-authored book "Insatiable" and of course by becoming a Fleshlight girl. This helped her become a fan favorite among those that watch her, while pleasuring themselves at the same time with her molded toy.
Key stats
Xvideos: 550+ Million views
Pornhub: 655+ Million views
Google searches (yearly): 12 million
Twitter Followers: 709K+
Instagram Followers: 730K+
#3 Sara Jay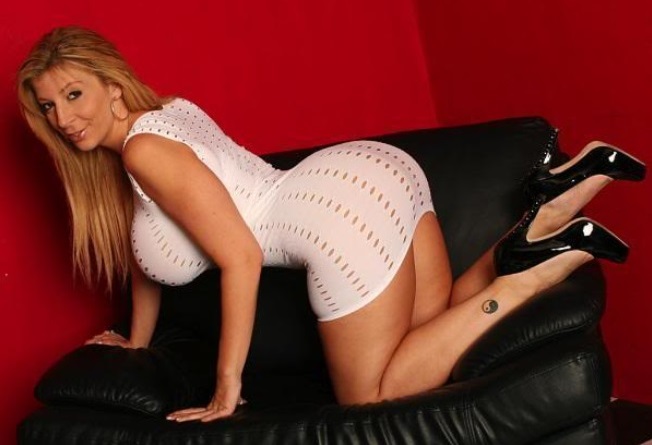 What more is there to say about the legendary Sara Jay? With 15 years in the world of hardcore pornography she's hands down one of the hardest working women in this list. Her marketing and self-promotion are spot on while her 450+ adult films speak for themselves. She has been one of the most famous pornstars for years. Her 36E breasts and 34 inch ass have many of her fans hooked, and if you ask us she will maintain a top position on all pornstar rankings in the near future. On Xvideos her verified account is the number one channel in USA territory.
Key stats
Xvideos: 1+ Billion views
Pornhub: 320+ Million views
Google Searches (yearly): 14.64 million
Twitter Followers: 697K+
Instagram Followers: 1.2+ Million
#2 Mia Khalifa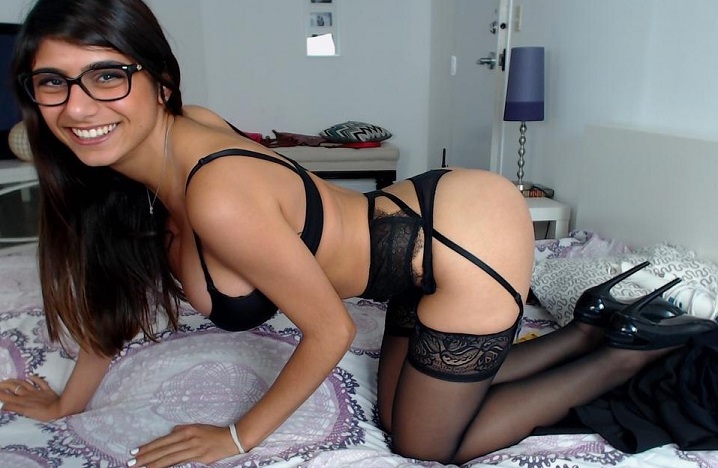 The debut of Lebanese descended pornstar Mia Khalifa in the adult industry late 2014 has never been short of any controversy. She exploded on the internet after her first scene and received a lot of international media attention which led her to have more than 2.2 million followers on Instagram until her account got hacked. With only around 25 adult scenes to her name she comes up a bit short compared to many of the other most popular pornstars on this list. But what she doesn't have in quantity, she does make up in terms of popularity and even getting a song named after her. She's the most searched porn star on Google and is the top ranked and most popular porn star in Lebanon and the Asian continent.
Key stats
Xvideos: 670+ Million views
Pornhub: 566+ Million views
Google searches (yearly): 73.44+ Million
Twitter Followers: 1.65+ Million
Instagram Followers: 1.9+ Million
#1 Alexis Texas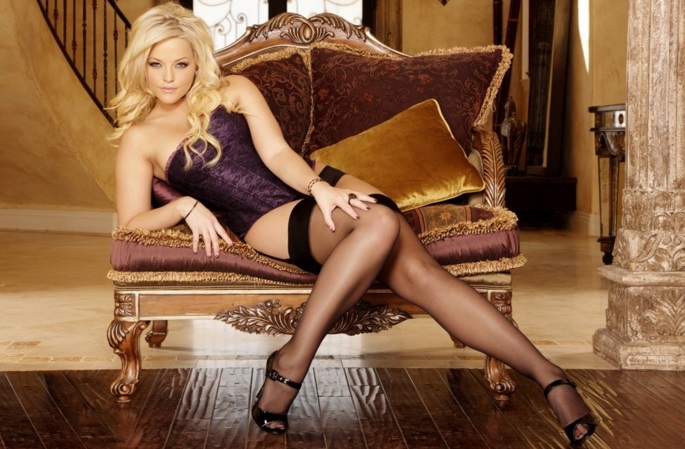 Alexis Texas is by far the most famous porn actress that's currently active. Together with Nikki Benz she recently made the headlines once again while walking around topless on Madison Square campaigning for gender equality. But make no mistake this seasoned veteran has been featuring in hardcore explicit pornography since 2007 and boasts more than 500 adult films which often guarantees being one of the most famous porn actresses. Her most respected and adored attribute is her 40 inch ass which has been viewed in action more than 750 million times on tube site Xvideos alone. Ask any random individual on the streets, and we're pretty certain many know exactly who this PAWG is.
Key stats
Xvideos: 750+ Million views
Pornhub: 600+ Million views
Google searches (yearly): 26.88 million
Twitter Followers: 877K+
Instagram Followers: 2.8+ Million
These ten are the most famous and popular porn stars at the time this article was written. We believe aggregating the numbers of five different platforms gives an accurate insight on who the most famous porn star is that's still currently shooting scenes.
Our editorial team went out their way to compile this data and hope you find it useful. Of the retired pornstars it's remarkable that Lisa Ann still is the most searched porn star on Pornhub and Xvideos, while ex-pornstar turned mainstream Bollywood actress Sunny Leone leads the Twitter charts with more than 2.1+ million followers. The top Instagram pornstar is still active but comes short compared to our top-10 in all other relevant charts. With a whopping 7.0+ million followers this spot goes to Gianna Nicole.
Make sure to also check our other compilations such as:
- Most Beautiful Pornstars
- Best Asses in Porn
- Hottest BBW Pornstars 
- Hottest Black Pornstars
- Hottest Latina Pornstars
- The Best Porn Parody Movies
Share on social media: